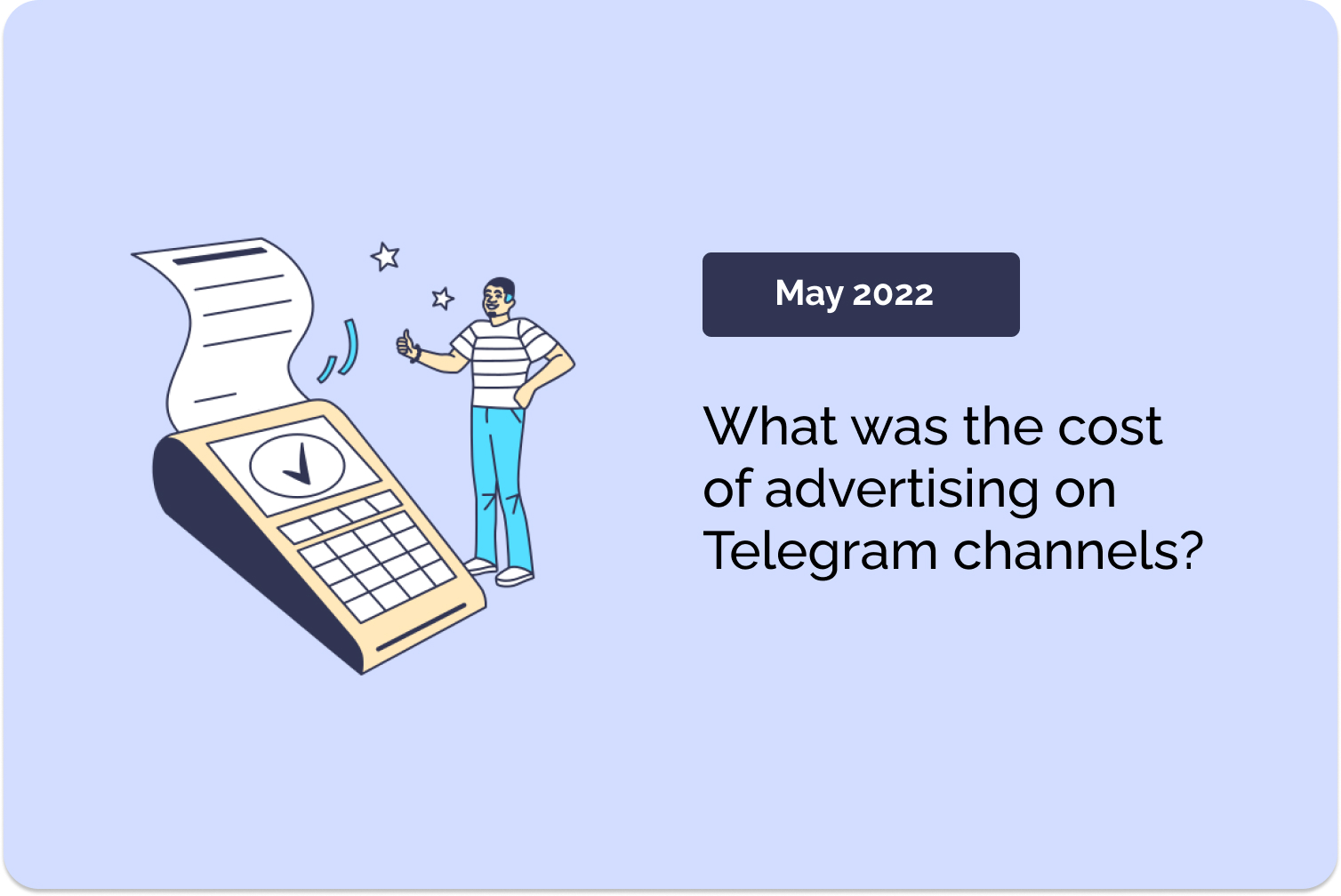 What was the cost of advertising on Telegram channels in May 2022?
The highest advertising cost (CPM) was noticed in the topics related to "Cryptocurrencies," "Religion & Spirituality," and "Marketing & PR" for the second month in a row.
The "Religion & Spirituality" topic led the rating. The CPM of that topic jumped 847.12% from April and totaled $38.77.
TOP-10 topics of Telegram channels by advertising cost
You can access the detailed statistics on our service in the "Telegram Channels Analytics" section.
The section provides analytics on topics, individual data for each channel, and the anonymous rating of the Top-10 channels for profit at the Service.
You can sort out topics by CPM in the "Topic Analytics" section. CPM (price per thousand impressions) is a basic indicator to estimate the advertising cost on Telegram.
It is calculated by the formula:
CPM = (the cost of advertising / the total number of impressions) * 1000
Please note that all numbers are calculated for the placement format (1/24).
Table 1 — The changes in the cost of advertising on Telegram channels in May 2022, according to Telega.io.
The estimated ad cost on the channels within TOP-10 topics
You can find more information on calculating the estimated ad cost in this article.
Thanks to the analytics section on Telega.io, you can easily calculate the approximate cost of advertising on different topics. Please note that the actual price per post may differ from the estimated price. We would like to remind you that there are various parameters for selecting a channel for an ad campaign, and this way will help you exclude overpriced Telegram channels.
Table 2 - The estimated cost per post on channels with 10,000 and 30,000 subscribers (CPM for June 1, 2022).
TOP-10 topics by the number of completed orders
For those users who have been thinking about starting a Telegram channel, we have listed the TOP-10 popular topics. The list shows the topics that were in high demand among advertisers and received a significant number of advertising orders in May. We recommend you consider this selection and develop your channel within similar or related topics.
Want to start advertising on Telegram? Check the catalog of channels and the catalog of bots on Telega.io!
Still have questions?
Contact our support team via our support bot.
Stay up to date with the latest news
📱 Subscribe to our Telegram channel to stay up to date with the latest Telegram marketing news and service updates.