Advertising on the Telegram channel «Campus_handout»
https://t.me/campus_handout
Active audience 🔔 73.21% Enabled Notifications.
📚 Our channel is the largest educational resource-sharing center. Advertise with us!
Buy advertising in this channel
Placement Format:
1/24
2/48
3/72
Eternal
Forwards
3 hours in the top / 72 hours in the feed
Advertising publication cost
Specials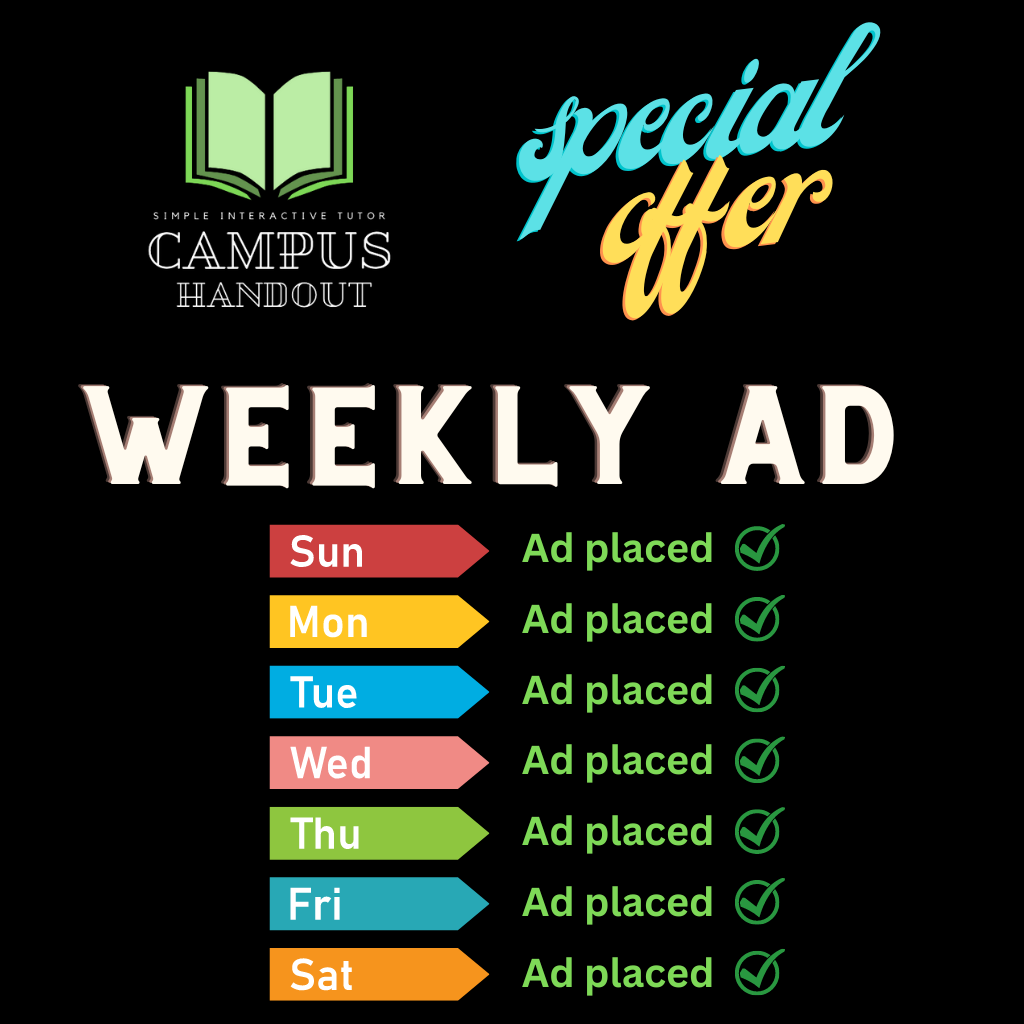 Daily Ad Post for Week
Your Ad will be posted every day as a new post at the time you choose, and it will stay for 6hr at the top. The Promotion will last for a week. Since it will be integrated with the daily post of the channel, it will gain a lot of views at the end of the week.
f
fr*****@*****.*om
On the service since September 2020
c
co********@******.io
On the service since June 2022
Thank you. Everything is great!
Calendar
- the day is free
- the day is occupied
---
---