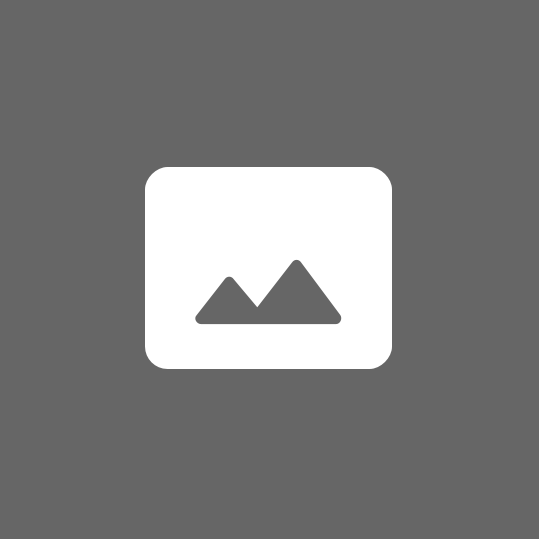 How to Find Telegram Channels for Advertising: A Guide
Let's discuss the simplest methods to help you find channels on Telegram
Since its introduction of the channel feature in 2015, Telegram has become more than just a messaging app for private correspondence or file sharing—it has transformed into a powerful blogging platform for marketing and audience engagement. In this article, we will guide you on finding the right Telegram channels to promote your product or service, ensuring you reach your target audience effectively. We will provide you with simple techniques to discover relevant channels or groups on Telegram—whether through the app, search engines, or catalogs. Let's dive into how you can tap into this resource to benefit your business.
What Is a Telegram Channel?
A Telegram channel serves as a space where authors publish content and subscribers engage by commenting, reacting, sharing, or forwarding posts in private messages. Channels act as a medium for disseminating your public messages to wide audiences. They provide a distinct avenue to connect with individuals directly, triggering a notification on their phones with every new post.
The benefits of promoting through Telegram channels encompass:
Selecting a channel that resonates with your intended audience.

Utilizing comprehensive analytics.

Tracking the visibility through post views.
A potential downside is that many channels have inflated subscriber counts or view numbers. However, channels listed on advertising exchange catalogs usually undergo thorough checks for authenticity.
Finding Telegram Channels for Your Advertising Needs
To advertise on Telegram, you have two main options for finding channels: do it yourself or use a Telegram advertising exchange.
Do It Yourself:
To find channels on Telegram, use the app's search bar with keywords related to your business and location. Telegram now allows keyword searches beyond exact channel names or URLs, but be aware that the search won't fix typos and only displays a limited number of results, including groups, bots, and profiles. This search method works similarly on both the mobile app and desktop. If the exact channel name isn't known, you may need to try different variations to find the right match.
Next, you should assess their performance using a statistical service such as TGstat to examine channel statistics.
Example of channel statistics from the TGstat service
If the channel you're interested in isn't listed in the service's database, you can directly request statistics from the channel administrator. Contact details are typically found in the channel's bio section.
Search via Search Engines
For those seeking to find a Telegram channel without using the messaging app's built-in tools, search engines offer an alternative approach. As their primary function is to locate information online, search engines can also serve to uncover desired Telegram resources. However, it may take several attempts and varied query phrasings to get helpful results.
Regardless of whether you use Bing, Safari, or Google, the key is to enter the channel's name you're looking for along with phrases like "Telegram channel" or "channel on Telegram" to specifically filter for messenger channel links. Accuracy is crucial—the more you know about the channel's name, the easier it will be to find it. Otherwise, you might need to sift through numerous search results to locate the desired channel.
Search via Telegram Ad Exchanges
To streamline your search for advertising spaces on Telegram, ad exchanges like Telega.io offer a valuable service. The platform provides a comprehensive catalog of channels and bots, all rigorously checked to ensure there's no artificial inflation of subscribers, reactions, or views.
Channels on Telega.io are neatly organized into categories, covering a range of topics such as "Economy & Finance," "Business and Startups," "Fashion," "Sports.", etc.

The platform offers a suite of filters to narrow down your search, including engagement rate (ER), follower count, average views per post, cost per post, cost per thousand impressions (CPM), rating, language, and ad format options like forwards, permanent posts, or posts that are removable after a set period.

When browsing the channels, statistics and a forecast of views are displayed immediately. For a deeper dive, you can click on the three dots at the top right corner of a channel's listing to "View channel" and examine more detailed metrics such as channel analytics and user reviews.

Negotiating with channel administrators is not required. The service streamlines the process, allowing you to select the timing for your advertisement's publication and monitor its placement and performance metrics directly from your personal account within the exchange.
Choosing Channels
Select channels that match the interests of your business's target audience.
If selling skincare products, consider not just beauty channels but also those potentially interesting to your clients, like famous women bloggers or healthy lifestyle channels. Evaluate the activity and liveliness of a channel by how often it publishes updates and how subscribers engage with them.
Statistics to Consider
Ranges in the Telega.io Catalog
Follower count: More subscribers generally mean a broader publication reach but at a higher cost.

ER (Engagement Rate): Indicates follower activity levels.
ER = (views/follower count) * 100

An ER between 15 to 60% is ideal.
CPM (Cost Per Millenium): The cost per thousand views. Blogger prices may not always reflect placement efficiency, which can be assessed using Analytics of topics, where average values for different categories are provided.
Recognizing Falsification
Unscrupulous channel owners may inflate subscriber numbers using bots or paid individuals or artificially increase view counts. Indicators of falsification include an unrealistic ratio of subscribers to views, abrupt subscriber increases followed by declines ("sawtooth" patterns), view peaks occurring after the first hour, irregular reach statistics, and unclear sources of subscriber inflow. You can check for dishonest figures by looking into the subscriber attraction sources in the TGStat service under a channel's statistics.
Why Choose Channels Through an Exchange:
Pre-Validated Channels: Skip the vetting process with channels already checked for authenticity.

Efficient Selection and Payment: Streamline the process of choosing channels, making payments, and monitoring ads.

Tailored Options: Benefit from a selection of channels tailored to meet your advertising needs.

Time Efficiency: Save time on campaign management and focus on strategy.

Expert Guidance: Utilize expert recommendations for enhanced channel targeting.
Do you have any questions?
Write to our support team.
Stay up to date with the latest news
📱 Read our Telegram channel to stay up to date with the latest Telegram marketing news and updates to our service.