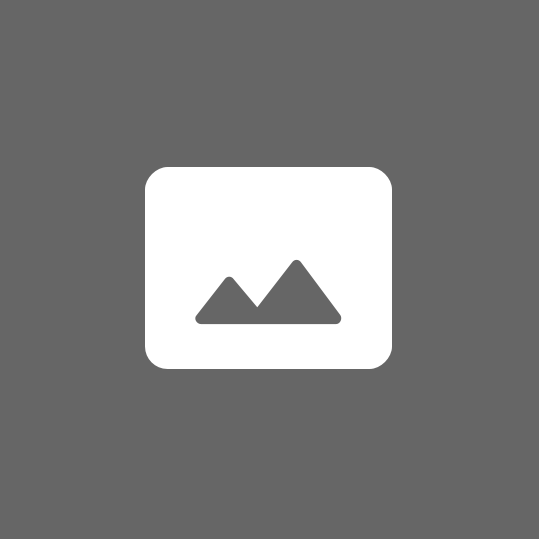 How Telegram Marketing Can Elevate Your Business
Telegram, now the fourth most popular messaging app globally, has seen a remarkable surge in its user base. As of 2023, it boasts an estimated 1.068 billion total users, with 700 million monthly active users. This positions it right after giants like WhatsApp, WeChat, and Facebook Messenger.
This article aims to shed light on how Telegram's unique marketing capabilities, backed by its massive and ever-growing audience, can significantly boost subscriber engagement and drive conversions, offering a competitive edge in the digital marketing arena.
Telegram's Edge in Marketing
Telegram's suite of features makes it an ideal marketing platform. It offers group chats, media sharing, bot support, and robust security, all for free. This combination makes it a cost-effective solution for businesses​​.
Attracting Subscribers: The Core of Telegram Marketing
Starting with Free Members: Attracting free Telegram members is a viable starting point. However, the goal is to cultivate a base of engaged Telegram subscribers.
Conversion Influence: Engaged Telegram subscribers directly influence conversion rates. Businesses should focus on converting these free telegram members into active participants and potential customers.
💡 People join a channel or group out of curiosity or initial interest. The key for businesses is to nurture this interest through targeted content, interaction, and offers that resonate with their needs and preferences.
Channels and Groups: Essential for Engagement
Channels: Telegram channels allow businesses to broadcast messages to unlimited members, making them perfect for announcements and updates.

Groups: With a capacity of up to 200,000 members, Telegram groups offer a versatile platform for interactive communication, serving as excellent marketing tools.
💡 Tip: Start by adding contacts from your contact list and then actively promote your groups or channels to attract more telegram members. This approach helps in reaching out to a broader audience and increasing subscriber count.
The Role of Chatbots in Telegram for Business
Telegram chatbots have become indispensable for businesses in enhancing subscriber engagement. They offer a multifaceted approach to digital marketing and customer interaction:
Automating Tasks: Chatbots streamline community management by automating tasks like scheduling and notifications, freeing up valuable time.

Personalized Marketing: They send customized marketing messages to nurture leads and drive sales, significantly reducing the need for manual intervention.

Customer Support Enhancement: Chatbots efficiently handle inquiries and provide support, improving the overall customer experience and helping maintain subscriber loyalty.
Business Workflow Integration: These bots integrate with business workflows, automating communications and maintaining seamless subscriber engagement.

Transaction and Service Handling: Customizable for transactions and service provision, chatbots extend Telegram's utility to various business operations, particularly in e-commerce.

Cost-Effective and Secure: Offering a secure, cost-effective solution, chatbots support a range of activities from promotions to customer interactions.

Multilingual Support: With support for multiple languages, they enhance productivity and cater to a diverse customer base.
Promotion Strategies
Engaging in Public Groups: Engage with public groups that align with your target audience. This involves contributing valuable content and calls-to-action to attract potential Telegram subscribers.

Telegram Ads: Utilize Telegram's paid advertising options, which are displayed in channels with more than 1000 subscribers. While targeting options are limited, ads on Telegram can effectively reach a large number of users.
Social Media Sharing: Share your Telegram channel on other social media platforms. A strong presence on platforms like Facebook, Twitter, and LinkedIn can be leveraged to promote your Telegram channel and attract more subscribers.

Cross-Promotion: Collaborate with other Telegram groups and channels for mutual promotion. This helps in increasing visibility and reaching a larger audience.

Paid Social Media Ads: Employ paid social media advertising, using relevant keywords, attractive visuals, and clear calls-to-action to draw attention to your Telegram channel.

Website Integration: Incorporate your Telegram channel link on your company's website. This can be done through blog posts, landing pages, and call-to-action buttons to drive traffic and increase subscriber count.
Promoting and Attracting Subscribers with Telega.io
Telega.io offers an efficient solution for businesses looking to advertise on Telegram. Key features of this ad exchange platform include:
Curated Advertising Channels: Access to a vetted catalog of Telegram channels and bots, ensuring quality and genuine engagement.

Diverse Channel Categories: Channels organized by topics like "Economy & Finance," "Business and Startups," "Fashion," etc. allowing for targeted advertising.

Advanced Search Filters: Filters for engagement rate, follower count, views, cost, and more, enabling tailored ad strategies.

Hassle-Free Ad Placement: Direct selection of ad timings and monitoring of ad performance, all within the Telega.io platform.

Detailed Performance Analytics: Comprehensive reports and data exports on ad performance, aiding in informed decision-making for future campaigns.
Key Strategies for Effective Telegram Advertising
To achieve success in Telegram marketing, it's essential to engage in continuous monitoring and optimization of your ads.
Regularly track key performance metrics such as click-through rates, conversion rates, and engagement rates. This monitoring allows for a deeper understanding of what aspects are working well and what areas need refinement. Utilize this data to fine-tune your advertising approach, ensuring that every decision is backed by solid analytics. Experiment with various ad formats, visuals, and text to discover what resonates most with your audience. Setting and managing a budget for your Telegram ads is crucial to ensure a positive return on investment. This approach not only helps in optimizing the ads but also in maintaining cost-effectiveness throughout your advertising campaign.
Do you have any questions?
Write to our support team.
Stay up to date with the latest news
📱 Read our Telegram channel to stay up to date with the latest Telegram marketing news and updates to our service.